Professional UX Research Course
We have divided this course into four modules in which we will learn about the fundamentals of user research…..
B1 14 Jan 2023 to 11 Feb 2023
B2 4 March 2023 to 01 April 2023
In this course you will learn how to conduct usability tests for products in different stages of development…
4th Feb 2023 to 4th March 2023
User Research for Product Managers is a course targeted to the PM community that wants to know…..
21 Jan 2023 to 18 Feb 2023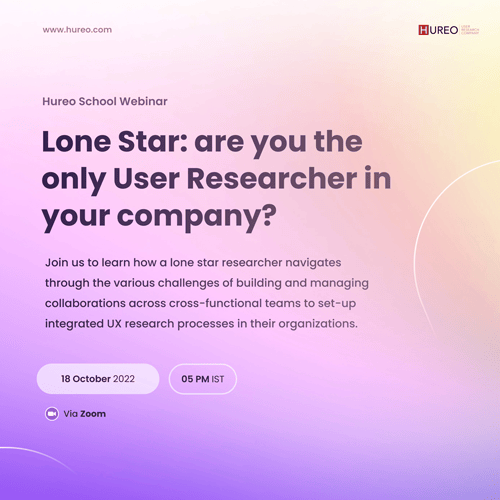 Lone star: Are you the only User Researcher in your company?
Are you the only User Researcher in your company? Do you find it hard to collaborate across teams?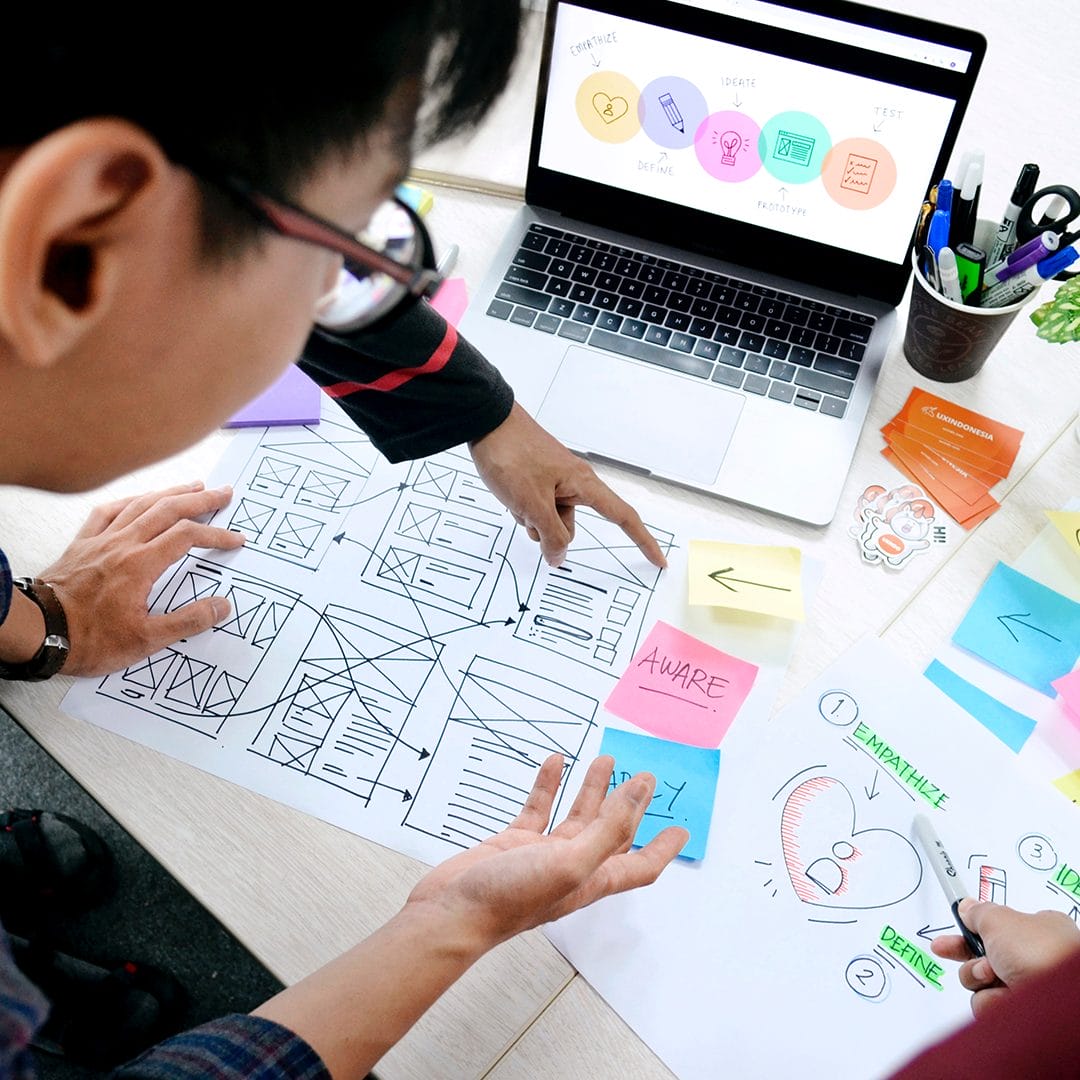 How to Build a Career in User Research?
Come, join us as our speakers walk you through the different pathways and roles within UX research, the ……..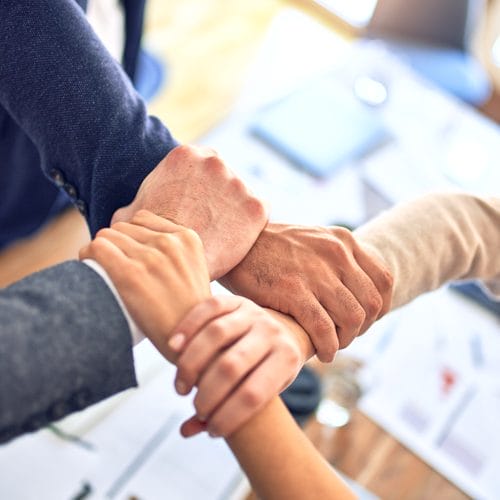 Building a UX Research team in India- opportunities and challenges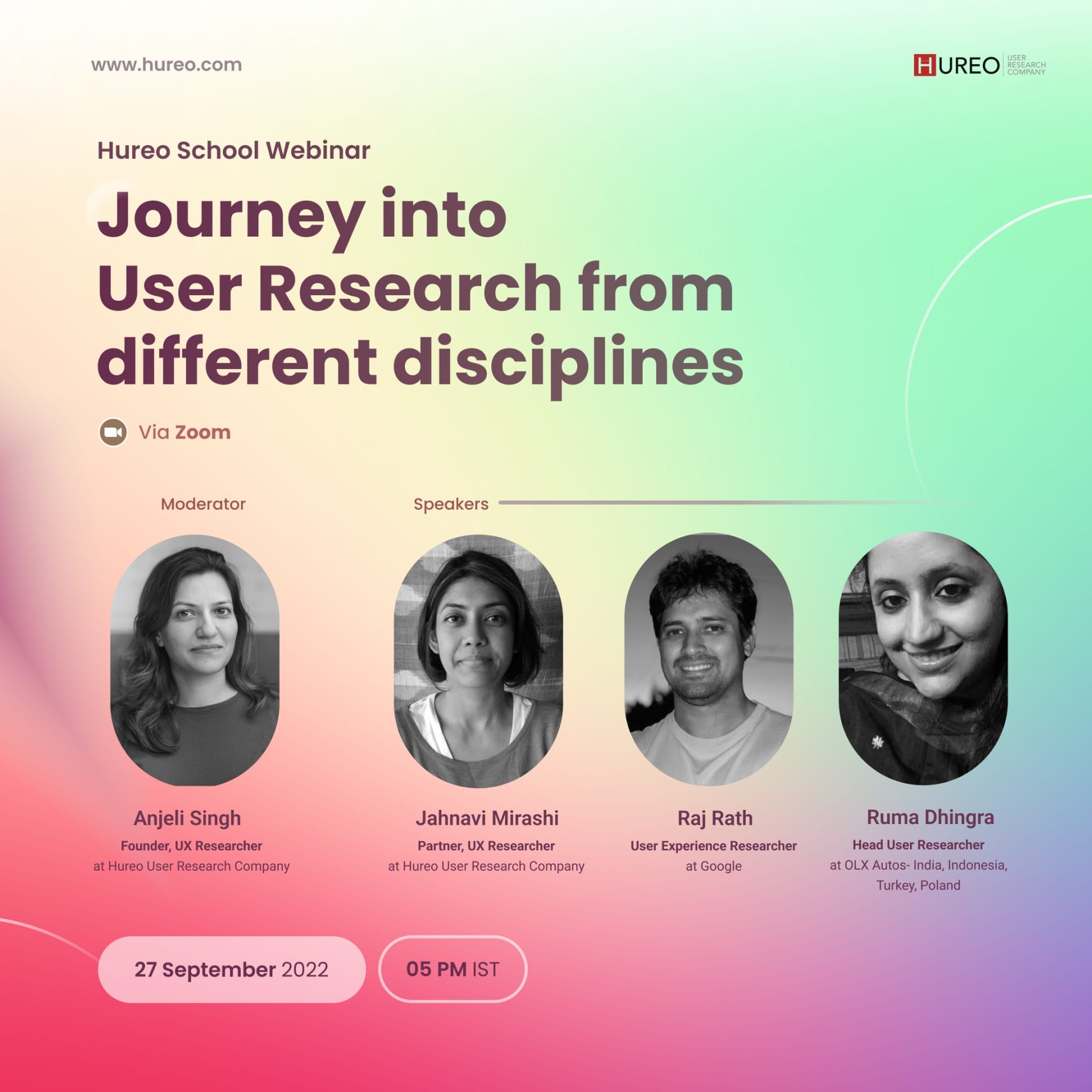 Journey into User Research from different disciplines
User Research is a unique field which has welcomed people from different walks of life, at different stages of …..
Special courses are designed for companies interested in upskilling
teams with new UX skills


Master of Design program at Pune University has included 'User research' in the curriculum counting upon Hureo's generous association for 3 years now. The students gain a perspective directly from the core team of Hureo involved in various live projects of the "experience" industry. Hureo has also extended its support by giving internship opportunities to the students which has given them a professional edge to their skills. As a mentor, I'm grateful to Hureo on behalf of the students and cant thank you enough for contributing value to the program.
Nachiket Gujar | Professor, Pune University