I'm a UX researcher with Hureo, and at Hureo, we tend to read (and write!) quite a lot about UX.
So I sat down and compiled a list of some of our favourite magazines (in no particular order) in the field of user experience. These magazines contain some great articles by different UX professionals or experts. They're online magazines and they're free, making them easy to read and a great student resource as well. I hope you love reading them as much as we do!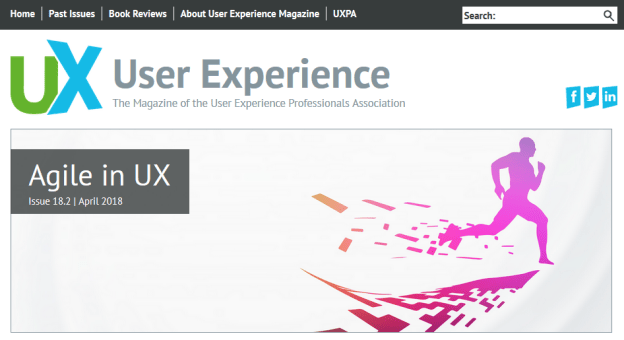 User Experience Professionals Association publishes articles related to the field of usability and user experience.
They publish 5 issues a year, each on a broad theme in user experience.
The great part about this magazine is that it translates the abstracts for all articles into five different languages including Chinese, Japenese, Korean, Spanish and Portugese.
Hureo's founder, Anjeli Singh also has written an article for UXPA on Understanding User Adaptation to New Technology in the Manufacturing Industry. When you check out this magazine, do read this article.
2. UX Magazine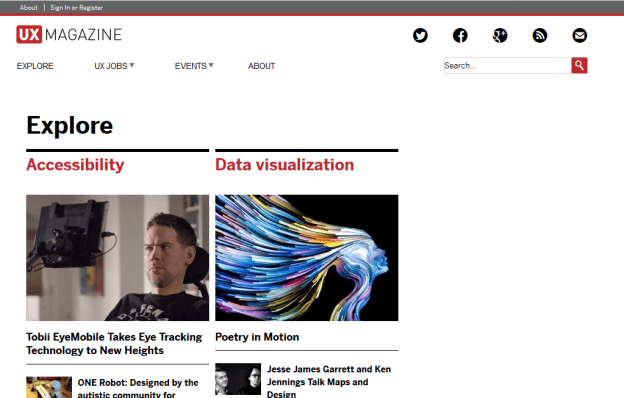 UX magazine is an online UX Publication that consist of high quality articles related to experience design for both experts and newcomers. The magazine includes different categories like UX Jobs and Events. They post new job opportunities on the UX Jobs board and you can also subscribe to their Twitter Account @UXMagJobs or Facebook Page http://facebook.com/uxjobs.
The site also includes location-based listings for conferences, meetups, talks, workshops, and classes.
3. UX BOOTH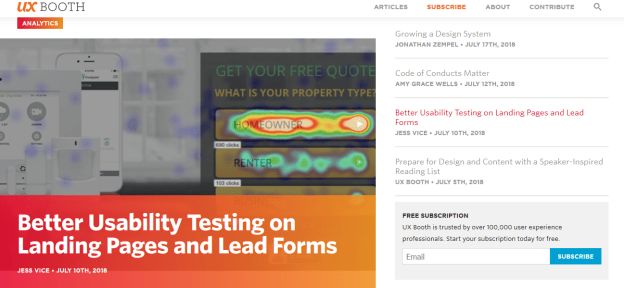 UX Booth is one of the leading resources on the web for ux related content. The articles on UX booth are highly informative that contain great illustrations and infographics. This makes the articles easy to understand and interesting. If you are a beginner to intermediate user experience and interaction designer, this is the magazine for you.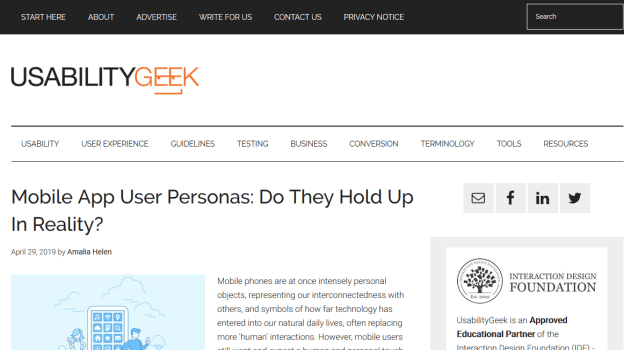 UsabilityGeek publishes articles on a wide range of topics including usability, content creation, user experience, Human Computer Interaction(HCI) and Information Architecture(IA). They invite contributions from guest authors so as to provide a hub for tips and insights from experts across the industry.
If you want to learn more about UX, they have curated a list of the best articles that have been published on UsabilityGeek sorted under different categories.
UsabilityGeek is also an approved educational partner of Interaction Design Foundation, so Usability Geek readers get three free months of UX Design Courses.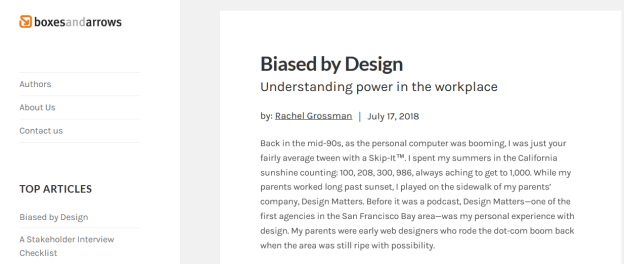 Boxes and Arrows was started as a peer written journal in 2001 devoted to practice, innovation and discussion of design. It is a great user experience magazine that features tons of articles related to design principles, research and testing and graphic design.
The information on this site can easily be understood by entry level practitioners.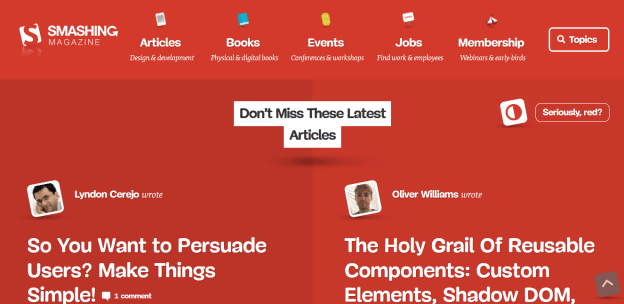 Smashing Magazine is an online magazine for web designers and developers. The magazine has a dedicated category for UX designers. It has some excellent articles on usability, information architecture, UX related topics- for digital and physical products. The articles written by the experts share their practical tips, guidelines and some great case studies.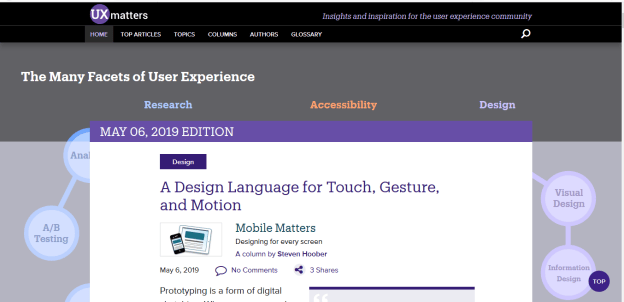 UX Matters contains articles from practitioners in the UX Industry. It is a great magazine for experienced professionals as well as for those who are just beginning their career in this field.
As a UX researcher at Hureo, I am always pumped to read about all things UX. In case I missed your favorite UX magazine just send us an email on talk@hureo.com so we can go check them out and include them in our next article.
We hope that you will enjoy these magazines as much as we did. Do share this article with your friends and anyone interested in user experience!