Interested in knowing more about tech user behaviour and design research? We present you with news and insights from across India on how users are making decisions and adapting their preferences.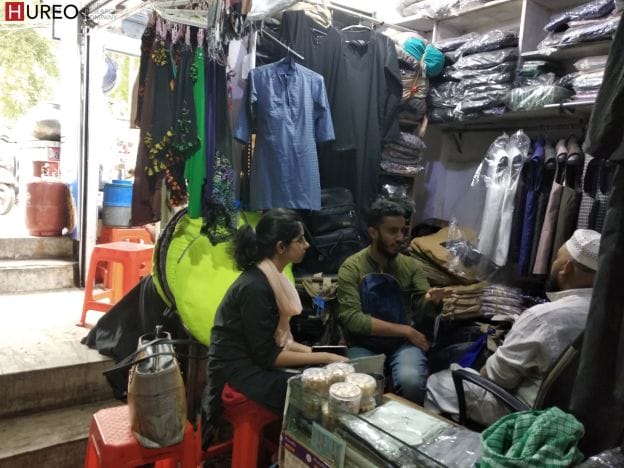 Researchers are speaking with a participant during a design research study. Source: Hureo archives copyright reserved

News of the week:
World Usability Day on November 12
November 12th is World Usability Day. Established in 2005 by the Usability Professionals Association, World Usability Day or Make Things Easier Day occurs annually to promote the values of usability, usability engineering, user-centered design, universal usability, and every user's responsibility to ask for things that work better. Every second Thursday in November, events occur around the world that bring together different communities to celebrate how we can make our world easy for all. Theme of the year is "Human-Centered AI". Read more to find events that may be of interest to you.
Hureo is hosting an Event on Usability Day from 10 AM to 1 PM on 12th November, head over to our Events page for more information and registration!

Magazine of the week
First published in 1994, Interactions magazine offers content to educate and inspire designers. The November 2020 issue's theme is Feminisms in design, and it has thoughtful conversations from scholars like Mayar El Bakry, Anita Say Chan, Shaowen Bardzell, Alex Ahmed, Maryam Mustafa, Neha Kumar, Sareeta Amrut, Reetika Khera and many more. This initiative hopes to witness feminist traditions evolving and establishing themselves in design. (Source)

Tweet of the week:
(Source)

Opinion of the week:
Making better products for a diverse audience
Implicit biases in a design process can lead towards missing from our perspective of who our users are, and what can go wrong for them. Everything you've experienced in your life up to this point — the country, culture, and environment you've grown up in, from a child up to now — will shape the way you think and feel about others. Read more to find out what the specific characteristics of implicit biases are, and how to overcome them. (Source)

User advocate of the week:

Akash Solanki (UX Designer)
Akash Solanki is an engineer turned self-taught UI/UX Designer. He promotes minimalism through ethical design without taking the excitement from the digital experience and regularly writes thoughts & wisdom about the importance of considering user experience when it comes to design. He worked at IIIT Bangalore where he was responsible for user research, design, and prototype of a more approachable and valuable experience 'Govt. of Karnataka Mental Health e-Manas' & 'COVID-19 Jharkhand Migrants Portal' applications. He says UX is an investment for companies as it includes the practical, experiential, affective, meaningful, and valuable phases of human-computer interaction. (Source)
Consider subscribing to our blog if you would like to get notified about what's new in design research, opinion pieces, and more! Please fill the form to subscribe here
Also, drop in your queries at ask@hureo.com if you are interested in finding out how we could help you conduct user research for your products. Have a great weekend!