Interested in knowing more about tech user behaviour and design research? We present you with news and insights from across India on how users are making decisions and adapting their preferences.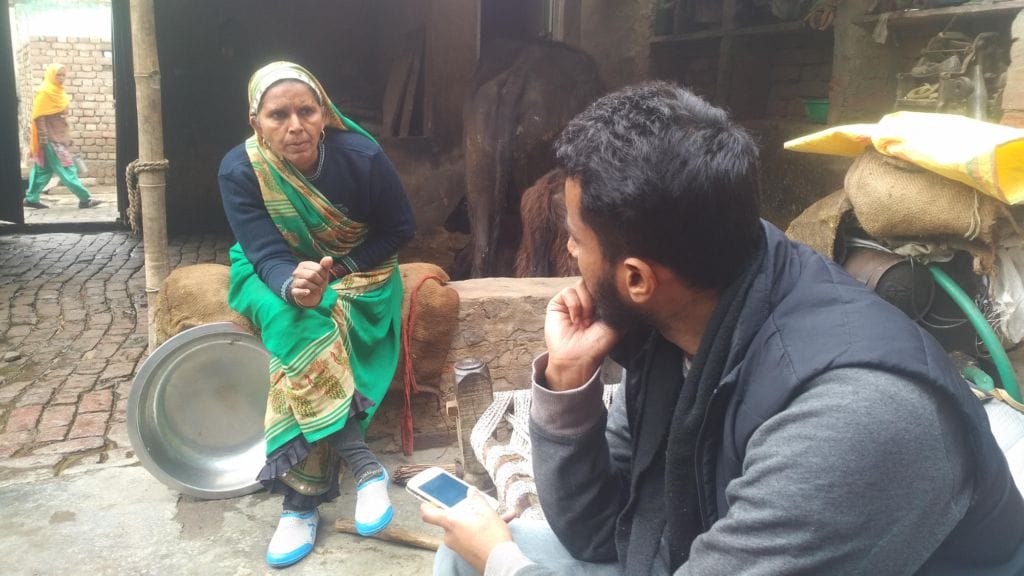 PHOTO: Researcher is speaking with the wife of a farmer during ethnographic research for agritech. Source: Hureo archives copyright reserved

News of the week:
How Companies are designing for the Next Billion Users
About 46% of the global population didn't use the internet in 2019, according to a report by the United Nations' International Telecommunication Union. More companies are building apps for the Next Billion Users. Recently Google's new photography app Camera Go is designed for users whose first encounter with the internet has yet to come. Read more to learn how companies are thinking of the first time users over tech savvy. (Source) 

Product of the week:
Miro is an online whiteboard that allows users to work together collaboratively. For user researchers and design researchers, tools like Miro have been very helpful for analysing research remotely. What previously used to be a team activity has almost seamlessly moved online. It even mimics the act of adding Post-Its to a wall during affinity mapping by enabling users to add stickies to a board.

Opinion of the week:
What We Know And Can Agree On: Wikipedia At 20
For many years, we at Hureo have been conducting design research studies in India for Wikipedia. Wikipedia turns 20 this October, and it has remained as one of the most valuable sites online, and the most eloquent and enduring representative of the internet as a force for good with its global user-base. It strives for democracy in its performance and neutrality in its effect. Read here to find more about their last 20-year journey to continue to cater to users of different languages, countries and still remain relevant. (Source)
Tweet of the week:

Paul Graham (source)
User advocate of the week:
Ripul Kumar (UX Researcher, Entrepreneur and Educator)
In the early 2000s Ripul co-founded a global design, design research and innovation consulting company, which he led and managed for 12 years. He holds deep expertise in user research, having consulted with global corporations including IDEO, Google, Nokia and Microsoft. He regularly writes about the need for user research and innovative design on his LinkedIn page. In his recent article published in the UX design magazine, he identifies several attributes that he has struggled with in the past as a design reviewer, and refers to them as sins. He also suggests tips in order to ensure you're on page with the designer. (Source)
Consider subscribing to our blog if you would like to get notified about what's new in design research, opinion pieces, and more! Please fill the form to subscribe here
Also, drop in your queries at ask@hureo.com if you are interested in finding out how we could help you conduct user research for your products. Have a great weekend!